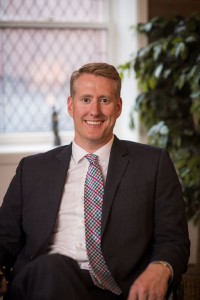 I founded my firm, Brian Elston Law, to focus on serving clients that have suffered an injury, bodily or otherwise. My practice is plaintiff-driven and its competitive edge is that we fight because we care. We care because we know what those are injured are up against.
Prior to becoming an attorney, I was a claims adjuster for an insurance company. I handled hundreds of claims, but one in particular motivated me to help the injured. In short, a claim was settled far below its value because the injured employee did not know how to effectively resolve his claim. When I went to my supervisor to tell him what had happened, he just told me "good job." I knew that if he had an attorney, the result would have been more favorable to the individual.
Now, I strive to help those individuals. My firm utilizes its experience and expertise to provide our clients with the best, practical outcome. I've been able to use my experience as an adjuster for the injured. As an attorney, I've litigated in courts throughout Western North Carolina. The goal is always the same: to provide clients with superior service and effective legal representation.
2
Knowledgeable and Driven
Brian's background includes insurance defense and advising businesses and school boards across Western North Carolina. Prior to becoming an attorney, he was a claims adjuster for Liberty Mutual and a deputy clerk of court in Mecklenburg County. Brian advocates for individuals in the areas of workers' compensation, personal injury, and civil litigation. His practice also includes employment law, general civil and business litigation, as well as the individual-side of education law, such as special education and civil forfeitures. Brian also represents businesses in personnel and contract disputes. Over his career,he has represented a variety of businesses, ranging from a local business in warranty issues to litigating an international company's breach of contract action in federal court. His experience in claims and employer defense provides him with a specialized knowledge and drive that benefits his plaintiff-oriented clientele.
EDUCATION & COURT ADMISSIONS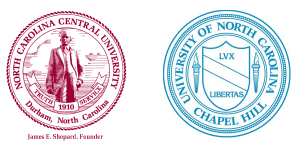 J.D., magna cum laude, N.C. Central University School of Law B.A., UNC Chapel Hill Member, North Carolina Bar Association, Sections 28th Judicial District Bar North Carolina State Bar, U.S. District Court, Western and Middle District, Cherokee Tribal Court
LEADERSHIP, MEMBERSHIP & HONORS
Active in the Asheville community, Brian served as the President of the Montford Neighborhood Association and coaches in a number of sports leagues. One of his most recent accomplishments that he is proud of is getting his motorcycle license endorsement. Other honors and awards include:
– 2015, 2016 Business Elite Young Guns
– SuperLawyer's award recipient
– Biltmore Beacon's 40 under 40
– Executive Board Member of the 28th Judicial District Bar
MY PRACTICE AREAS