Personal Injury & Workers' Compensation
When you don't know what to do, turn to someone who does.
Personal Injury Lawyers
Our firm is devoted to helping the injured and their families.  We are personal injury lawyers in Asheville, North Carolina.   If you are injured or a family-member has died, let us be your voice.  With over 60 years of combined years of practice, we have the experience, knowledge and expertise to help you and your family.  Let our experience work for you.
Workers' Comp Lawyers
We are  devoted to help individuals hurt on the job.  Our firm consists of a  attorney who was a former workmans comp claims adjuster, an attorney that mediates workers' comp claims and an attorney that represented employers and businesses.  Each of us work together to now represents employees injured in workplace accident.
You may have been in a car accident.  You may have been injured at work.  Your loved passed due to an accident.  These are all life-changing events.  In each one, you or your family may have to deal with the insurance company.  Chances are, you've never done this before .  You've turned to friends and neighbors to figure it out—or even believed the insurance company-on what to do.  But, you still have questions or just don't know what's next. It's time to make a choice: either do nothing and hope for the best or stop wishing and take action.
Our goal is to provide answer your questions, solve the guessing game of what to do next, and give you piece of mind in a life-changing event.  You focus on recovery – we focus on results.   
Please review our awards and successes. Check out our testimonials. Learn more about who we are and what we do. Then, when you're ready: Let's talk.
Our goal is simple: rebuilding clients' lives after life-changing events.  
Working Together To Get the Results You Want
Our Practice Areas
No matter your questions, our attorneys are ready to provide answers to the guessing game. Call us today to schedule a personal, confidential consultation with one of our attorneys.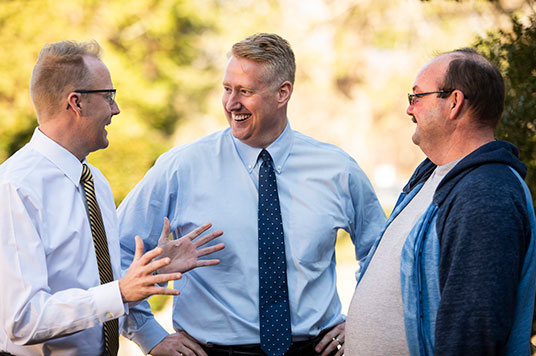 Details
Medical Malpractice
Personal Injury
Car accidents
Trucking accidents
Motorcycle accidents
Crime victims
Slip, trip and fall injuries
Wrongful death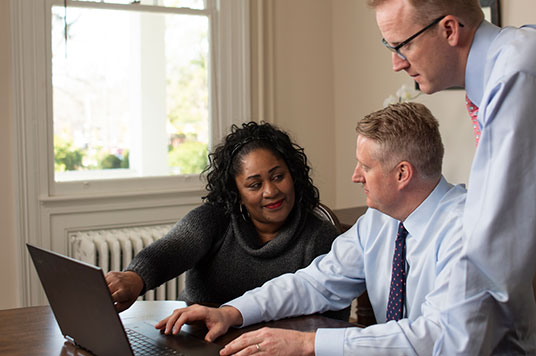 Details
Injuries by accident
Evaluating settlements
Getting medical bills paid
Getting second opinions
Getting back to work 
Reinstating benefits for clients
Calculating lost wages
Helping to get maximum medical improvement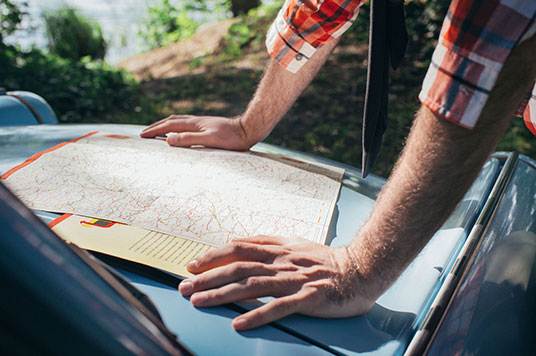 Details
An Employer asking the employee hurt at the job site to file a file claim on their car insurance
The Employer promises to pay the worker hurt on the job cash not to file a claim
The Employer doesn't even have workers' compensation insurance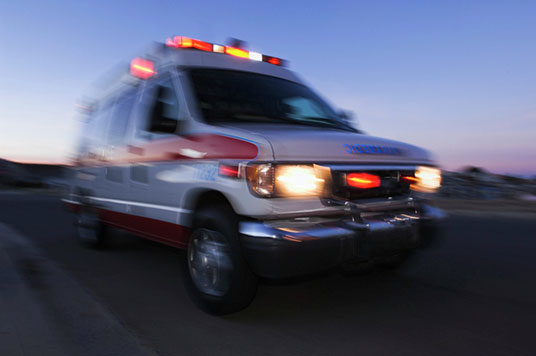 Details
Loss of companionship
Loss of income and future income
Loss of support
Unpaid medical expenses
Funeral expenses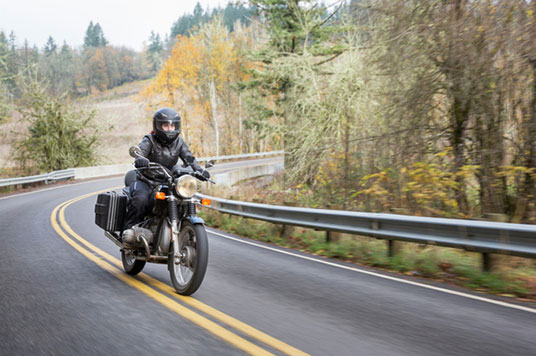 Motorcycle Accident
We speak from experience.
Details
Insurance coverage amounts
Unpaid EMS bill
Post-concussive injuries
Lost wages
PTSD
Spinal cord injuries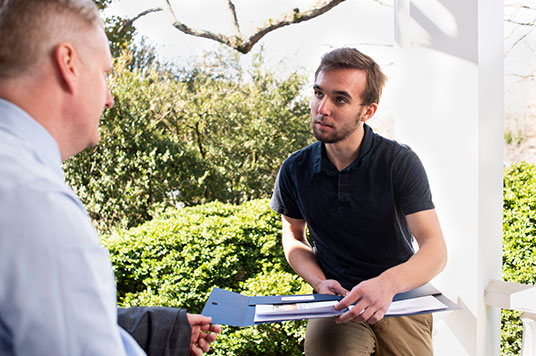 Details
REDA claims
Nonpayment of wages (Wage and Hour Act)
Severance  Agreement
Separation Agreement
Employment Agreement
Non-Compete Agreement
MAXIMUM JUSTICE. MINIMUM STRESS.
OUR TEAM IS YOUR ANSWER.
Why us?
Our team makes the difference for you.  Individually, we are attorneys that know the claims handling process inside and out, practiced insurance defense tactics, and tried cases to verdict.  Together, the sum is greater than the parts.  We each bring our experiences to the table and collectively achieve the maximum amount of justice possible for each client.  The saying is that two heads are better than one.  Our difference:  our heads and hearts are working together for each client.     
Purpose:  Our attorneys are a former claims adjuster, a insurance defense attorney, and an attorney with over 37 years of experience.  Our drive is to work collaboratively in helping each client get through one of the most challenging events of their lives.  .
Record of success: We have recovered millions of dollars on behalf of our clients. These results speak for themselves and reinforce our reputation.
Knowledge: We know the personal injury and workers' compensation claims process inside out. We've handled numerous types of personal injury and workplace injuries, including some of the most complex claims.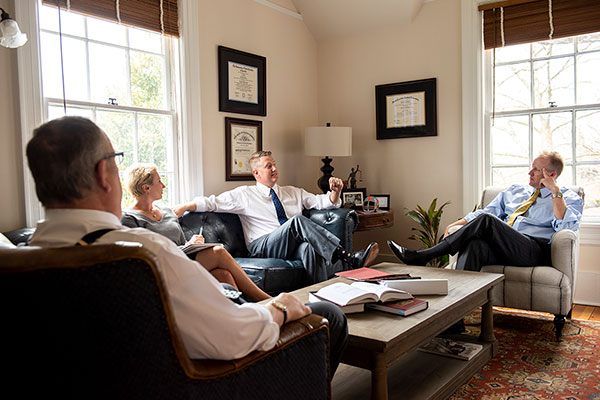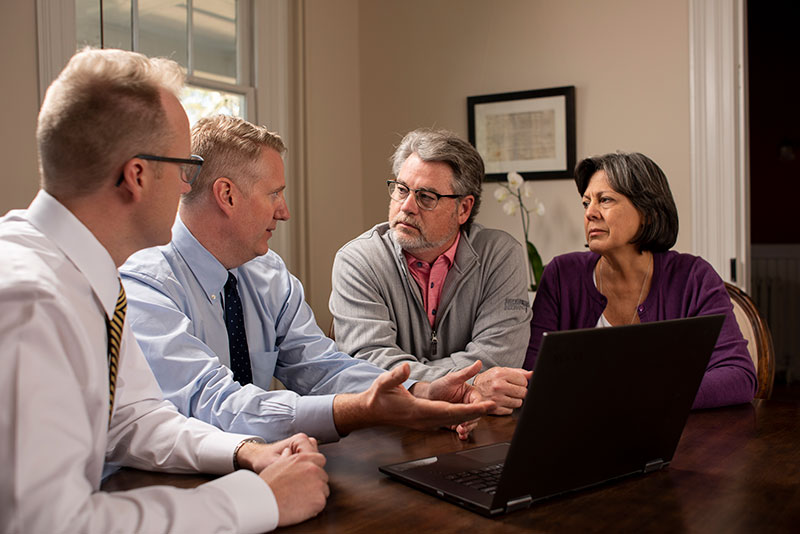 You and your family have a choice.
You've found yourself with a lot of questions, but few answers. You may not even be sure what to ask. You've turned to friends, your former employer, maybe even believed the insurance company, and…still the same feeling: you're not sure how it is going to turn out. Worse, you now know things aren't headed the way they are supposed to. You now have to make a choice: whether to accept things the way they are, hope for the best, or make a change?
Brian Elston Law's drive is to help its clients by providing trusted answers, explaining their rights under the law, and developing a winning game plan.
We welcome you to review our awards and successes. To find out more about our services, please check out our testimonials or learn more about the firm.
When you are ready to make that choice, please contact our office.
Brian Elston Law is a personal injury attorney in Asheville, NC and is dedicated to fighting for the people who need it most. Our team is ready to take on your case in a variety of matters from personal injury, to workers comp, wrongful death, employment law, civil litigation, and more.
looking for the best Personal Injury Lawyers in Asheville, North Carolina? Our clients say we are the best personal injury attorney in Asheville for them.
"I tried a few other lawyers and they didn't have the experience in my case. So another lawyer recommended Brian Elston Law to me. He was ready and wiling to help me out in my situation. So professional and stayed on task. So very easy to communicate with they all have such great personalities and stay positive."
"The main reason I recommend Brian Elston Law is because you are guaranteed to have a lawyer that genuinely cares about you. They get to know you as a person, not just as a client."
"Before I met with and retained Brian Elston Law I had no idea what to do about a very complicated situation. He has been able to sort through the factors and chart a path to a very satisfactory conclusions/settlement."
We get it.
We'll help you.
We believe it is our responsibility to protect our clients, and we believe that hard work, passion, creativity and true compassion for what they are experiencing is the best way to do it. If you would like to talk to one of our Asheville Personal Injury Attorneys, call or text us at (828) 575.9700 , we're ready to listen and help you.