Maximum Justice, Minimum Stress.
Brian Elston Law is a personal injury attorney in Asheville, NC and is dedicated to fighting for the people who need it most. Our team is ready to take on your case in a variety of matters from personal injury, to workers comp, wrongful death, employment law, civil litigation, and more.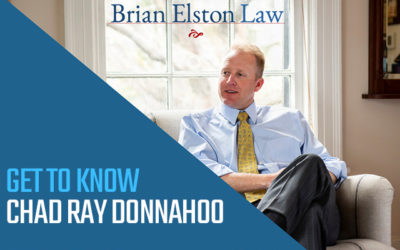 Chad Ray Donnahoo grew up in Western North Carolina and graduated from Mountain Heritage High School in Burnsville. He attend UNC Chapel Hill. His favorite class was education law. Following a short stint as a public school teacher, Chad graduated with his J.D.
read more