Maximum Justice, Minimum Stress.
Brian Elston Law is a personal injury attorney in Asheville, NC and is dedicated to fighting for the people who need it most. Our team is ready to take on your case in a variety of matters from personal injury, to workers comp, wrongful death, employment law, civil litigation, and more.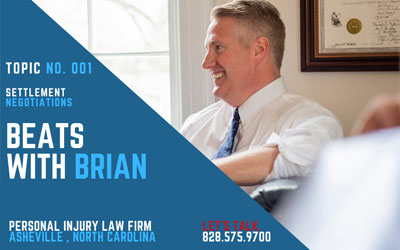 TOPIC NO. 001 SETTLEMENT NEGOTIATIONS. BEATS WITH BRIAN LET THE BEAT DROP INSETTLEMENT NEGOTIATIONS. By BRIAN ELSTONIt was sixth grade and, for the first time, there was going to be a school dance. I was looking forward to it, but was feeling nervous and intimidated....
read more