[team_member name="Brian Elston" position="Attorney" url="/" email="[email protected]" phone="828-575-9700″ picture="https://brianelstonlaw.com/wp-content/uploads/2018/10/Brian-Elston-Bio.jpg" googleplus="/" linkedin="" facebook="/" twitter="/" youtube="/" pinterest="/" lastfm="/" instagram="/" dribble="/" vimeo="/"]
"Good job"
Prior to becoming an attorney, Brian Elston was a claims adjuster for a major insurance carrier.  Brian resolved numerous claims for the benefit of the company.  In one particular claim, he felt that the claimant did not receive a fair settlement.  If the injured worker had an attorney, he likely would have received a higher settlement.  When he informed his manager of the situation, he was told "good job" on the settlement.  At that moment, Brian heard his calling to be an attorney….
Professional Experience
During law school, Brian clerked for the Honorable Robert C. Hunter at the N.C. Court of Appeals.  After graduating, Brian returned to his wife's hometown, Asheville, North Carolina and started his legal career.
Brian's legal experience includes representing school boards in various matters, including special education law and surety/forfeiture work.  In addition, he also represented individuals in the areas of workers' compensation, personal injury, and employment.
In 2016, Brian started his own firm, Brian Elston Law.  His primary areas of practice are workers' compensation, personal injury, and surety law.  He handles special education and employment law matters on a case by case basis.
Court Admissions
• All North Carolina Courts

• Western District U.S. Federal Court

• Middle District U.S. Federal Court

• 28th Judicial District Bar Member

• North Carolina State Bar Association Member

• North Carolina Advocates for Justice Member
Civic Involvement
•         28th Judicial District Bar Executive Committee (2015 to 2018)

•         Montford Neighborhood Association-President (2014-2016);Vice President (2013); Secretary (2012)

•         Asheville Affiliates- Pro Bono Legal Counsel (2010-2014)

•         First Presbyterian Child Care Center- Board Member (2010-2013)

•         BikerDown- Pro Bono Legal Counsel (2013-Present)

•         Volunteer involvement: ABYSA- Coach (2016), YMCA-Coach (2015, 2016, 2018), Asheville Tennis Association- Coach (2014)
Education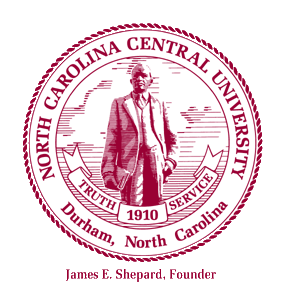 Juris Doctor, Magna Cum Laude , Top 8% of class
o North Carolina Central Law Review Senior Editor
o ABA Client Counseling Competition
■             2 X Regional Champion
■             National Finalist
o             Trial Advocacy Team
Bacherlor of Arts, Economics, Dean's List
[/team_member]