Maximum Justice, Minimum Stress.
Brian Elston Law is a personal injury attorney in Asheville, NC and is dedicated to fighting for the people who need it most. Our team is ready to take on your case in a variety of matters from personal injury, to workers comp, wrongful death, employment law, civil litigation, and more.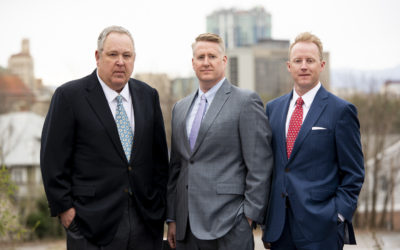 BRIAN ELSTON LAW ANNOUNCES CHAD RAY DONNAHOO AND REED WILLIAMS TO JOIN THE TEAM EFFECTIVE - APRIL 1st 2019 ASHEVILLE, NC. (April 1 st , 2019) – Brian Elston Law is pleased to announce local attorneys and friends Chad Ray Donnahoo and Reed G. Williams have joined the...
read more