Maximum Justice, Minimum Stress.
Brian Elston Law is a personal injury attorney in Asheville, NC and is dedicated to fighting for the people who need it most. Our team is ready to take on your case in a variety of matters from personal injury, to workers comp, wrongful death, employment law, civil litigation, and more.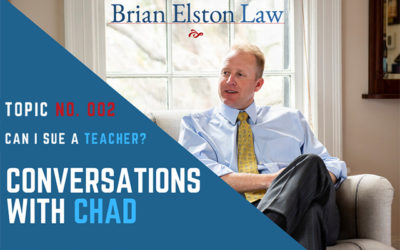 Students get hurt at school for various reasons. Sometimes, those reasons are just an unavoidable accident with no one to blame. Sometimes, those reasons might have something to do with the actions (or inactions) of your child's teacher. You have legal options.
read more