Maximum Justice, Minimum Stress.
Brian Elston Law is a personal injury attorney in Asheville, NC and is dedicated to fighting for the people who need it most. Our team is ready to take on your case in a variety of matters from personal injury, to workers comp, wrongful death, employment law, civil litigation, and more.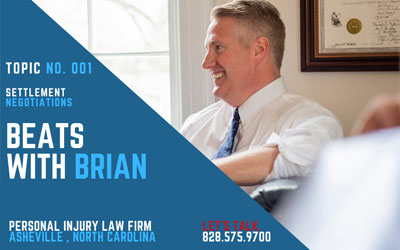 Engaging in direct settlement negotiations with a claims adjuster can be as intimidating as a sixth-grader going to their first dance. You've probably (and hopefully) never had to settle a personal injury claim, so you aren't sure of what moves to make and what to do.
read more