Maximum Justice, Minimum Stress.
Brian Elston Law is a personal injury attorney in Asheville, NC and is dedicated to fighting for the people who need it most. Our team is ready to take on your case in a variety of matters from personal injury, to workers comp, wrongful death, employment law, civil litigation, and more.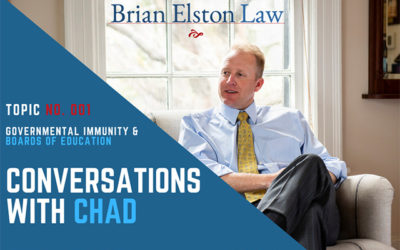 This "Conversations with Chad" deals with how governmental immunity impacts suing a board of education. Most things involving government are not easy. Trying to get a governmental entity to give you money to compensate you for its wrongdoing is particularly challenging.
read more