Brian Elston Law Donates to Local Charities For The Holidays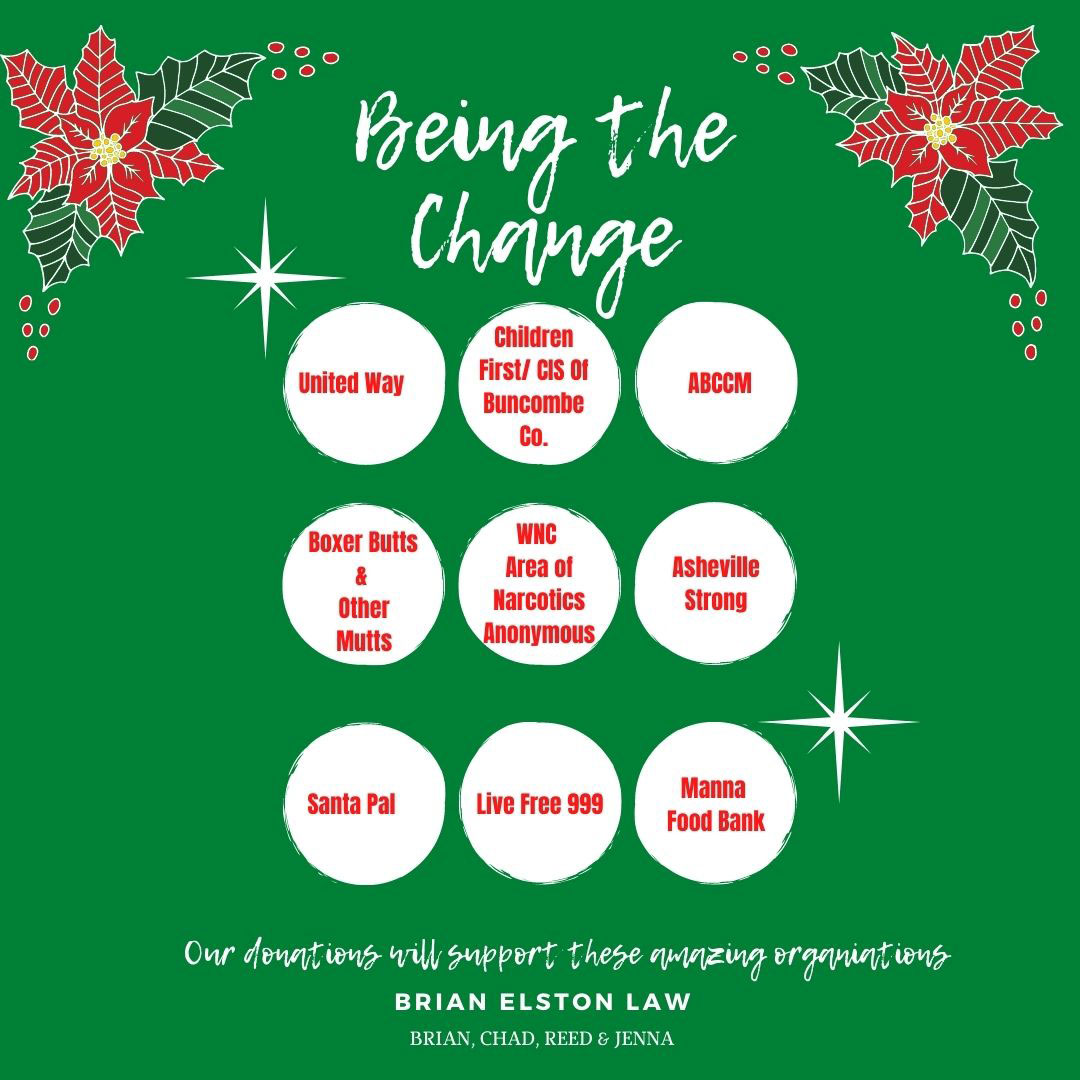 Thank you for everyone that suggested so many amazing causes to support. To follow up on our
Spirit of Giving
post, we told the community that this year, we wanted to do something different. Instead of cards and calendars, we'd like to give back to a local worthy cause. We asked for everyone's input and received great feedback.
This year, we've made donations to 10 non-profits and it felt good to be part of the change we wish to see in the world.
I did want to highlight two causes in particular.
Western North Carolina Area of Narcotics Anonymous
Holidays can be tough, and for those with addiction issues, dealing with family, stress, money for presents, it can be even tougher. Now, add on to the stress that you can't meet with your support group because of the plague, it is even tougher. For those that know me, my brother Jeff passed away around this time last year due to addiction. By all accounts, his NA group meant so much to him, and him to them. At his funeral, they shared memorable stories of his wonderful sense of humor, often heard laughter, and his constant willingness to help others either by helping them with their cars or just sharing his struggles and faith. Addiction, anxiety, depression, and stuff happens. Everyone deals with it in some sort of fashion, and it is okay to reach out to a brother or sister to share in the struggle. Check out Western North Carolina Area of Narcotics Anonymous if you just need a minute.
Live Free 999
Along those same lines, Live Free 999 supports young people in their battles with addiction, anxiety and depression. If you haven't heard, check out Wishing Well by Juice Wrld. Some say, (and this person will know who said this when they read it), it is the greatest song ever written.
Here is the full list of charities we donated to
Please check them out and consider offering donations to one or more of these worthy causes.