Brian Elston Law Sponsors 2021 Asheville Tennis Open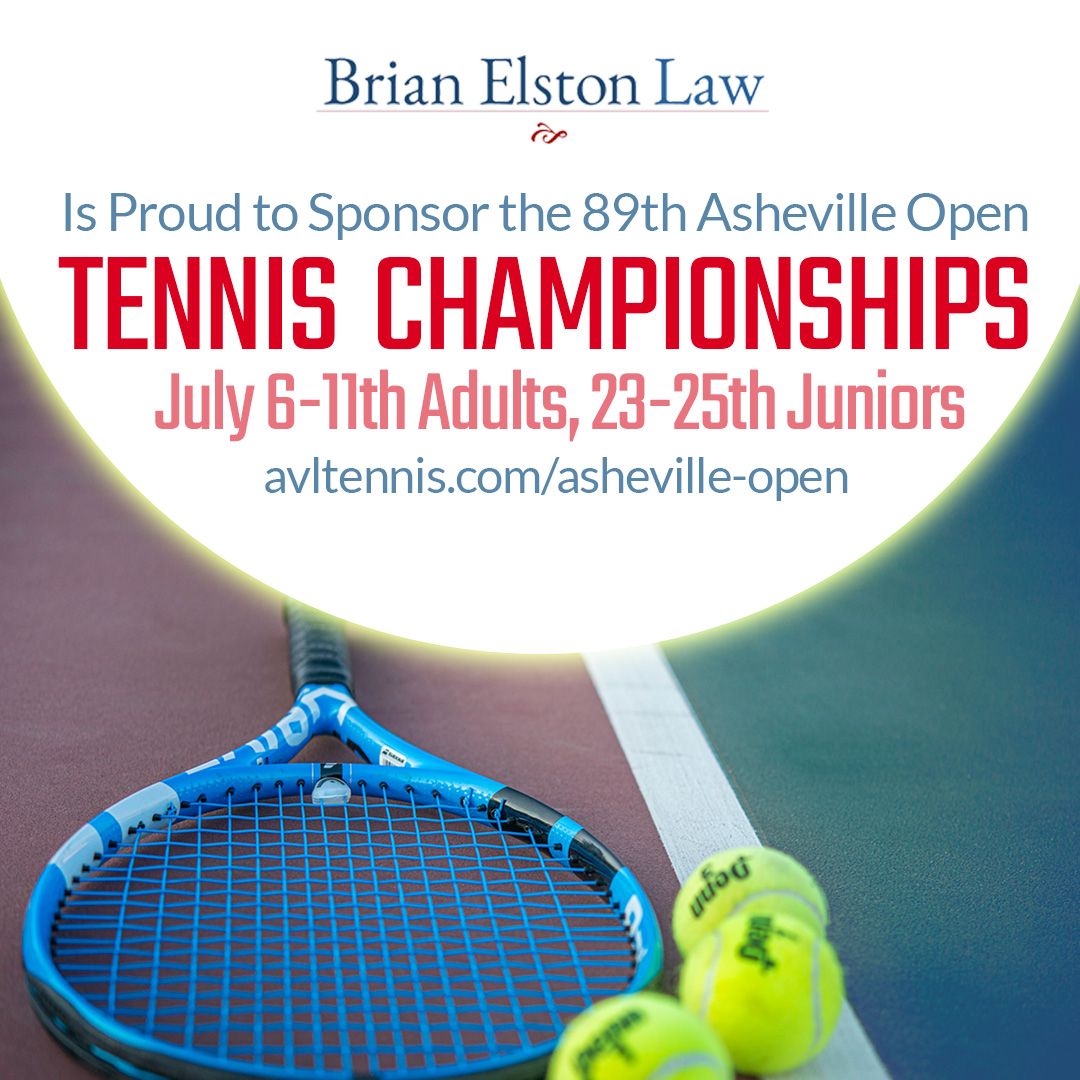 Brian Elston Law is happy to be a part of the Asheville Tennis Association's 2021 Asheville Tennis Open! With the great weather and eased Covid-19 pandemic restrictions comes the ability to socialize, rejuvenate our daily routines, and visit the courts — the tennis courts. Join Brian Elston Law for a summer of tennis.
Brian Elston Law Celebrates the 89th Asheville Tennis Open
The 89th Asheville Open Tennis Championships, presented by Brian Elston Law, will be held at Aston Park Tennis Center in Asheville, NC. Adult Tennis competition is July 6-11, 2021 and Junior Tennis competition is July 23-25, 2021. Click here for more information.
2020 was a difficult year with many restrictions and cancellations in place. The 2020 Asheville Tennis Open was cancelled as a precaution for the safety of the players and audience. Yet Brian Elston Law was still able to participate in bringing tennis to the community through the Free Tennis Kit Program which allowed us, in partnership with the Asheville Tennis Association, to donate tennis rackets, balls, and nets to dozens of families in our local community.
This year the Asheville Tennis Association has really stepped up its game, creating programs for handicap players, players with autism, and more. Their new tennis programs create more inclusive experiences to meet challenges in the Asheville community, adding adaptive tennis to their calendar. Click this link to learn more about their adaptive tennis program.
Join Brian Elston, Reed Williams, and Chad Donnahoo in welcoming an amazing summer filled with tennis, inclusivity, and the celebration of sports.