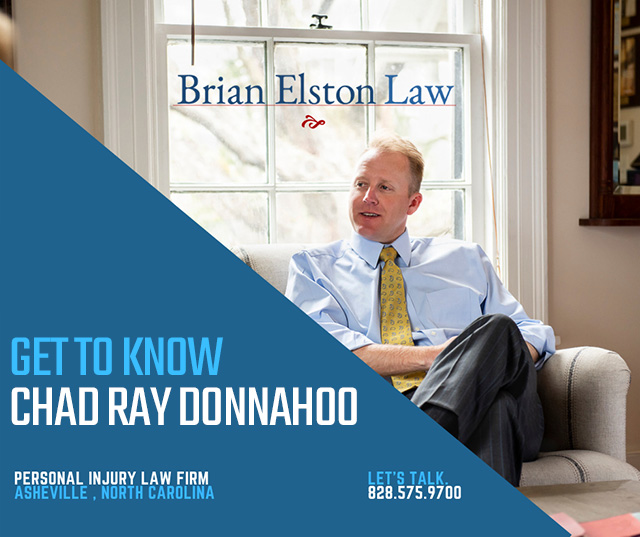 GET TO KNOW
CHAD RAY DONNAHOO

Chad Ray Donnahoo
Attorney and Shareholder, Brian Elston Law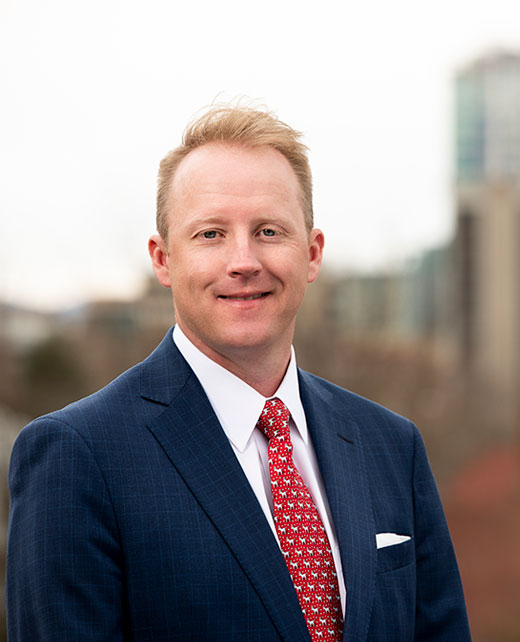 Chad Ray Donnahoo grew up in Western North Carolina and graduated from Mountain Heritage High School in Burnsville. He attend UNC Chapel Hill and initially thought about becomming a history professor. After graduating with a B.A. in History, Chad attended graduate school at UNC Chapel Hill and got a M.A.T. in secondary social studies education. His favorite class was education law. Following a short stint as a public school teacher, Chad returned to Chapel Hill and graduated with his J.D.
Education
B.A., 2002, University of North Carolina at Chapel Hill
2003, M.A.T., University of North Carolina at Chapel Hill
2007, J.D., University of North Carolina at Chapel Hill
Bar Admissions
United States Court of Appeals, Fourth Circuit
United States District Court, Western District and Middle District
United States Court of Federal Claims
All North Carolina courts
Cherokee Tribal Court
PERSONAL INJURY LAW FIRM
ASHEVILLE , NORTH CAROLINA
LET'S TALK.
828.575.9700
"Fairness. Justice. Honesty. These early values are my guideposts, still."
– Chad Donnahoo
Law School Experience
During law school, Chad was a legal clerk for the United States House of Representatives, Committee on the Judiciary and spent much of his time doing work on the Crime, Terrorism and Homeland Security subcommittee. After law school, Chad returned to the mountains – his home.
Asheville Attorney
Beginning in 2007, Chad worked at two law firms in Asheville mainly representing public schools, community colleges and local governmental entities. Chad was a noted attorney in his field and in 2018-19, was the Chair for the Education Law Section of the North Carolina Bar Association. In April 2019, Chad got the rare chance to team-up with his best friend, Brian Elston and changed his practice area to workers compensation and personal injury. Since April 2019, Chad has been an attorney and shareholder at Brian Elston Law.
Commitment to Law in Western North Carolina
Having spent his entire life here, Chad brings with him an unwavering commitment to the people of Western North Carolina and making sure that his clients are treated fairly and equitably under the law.
Whether you were recently hurt in an automobile accident or you're suffering from a workplace injury and need an attorney at your side to help navigate the choppy waters, contact Chad Ray Donnahoo at Brian Elston Law.